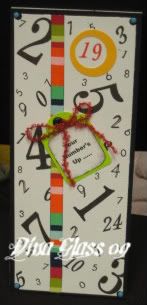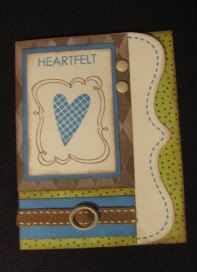 Here are two simple but personal cards you can make in just a few minutes!! The top card is a birthday card for our accounting manager at work. I just random stamp numbers in several sizes and then stamped in red his birth date. The tag says, "Your number's up...." and on the inside it says, It's your day, Happy Birthday. Simple but cute!
The second card is one from this month's special card kit, Everyday Celebrations. I Love this paper but needed a sympathy card. So I improvised with the stamping. You can do that, I mean change things around to fit the need!! It is rebellious but freeing. Try it sometime!
You can get this card set that includes paper, ribbon, embellishments, a stamp set, small distressing inks in chocolate and blue, scalloped shaped cards with envelopes, and the cutting instructions to make 16 cards
All for Free
.
Just email me and I will show you how!!! dinaloves2scrap@bellsouth.net