I know that Mother's Day is this weekend but here is an easy quick project that you can make with one sheet of cardstock and your scraps! It is a card folder with 5 note cards inside. Everyone loves receiving cards, especially when they are homemade and personal. So now I have given them some blank note cards to send to their special friends. Here are some pictures.
Mother's Day Note Card Holders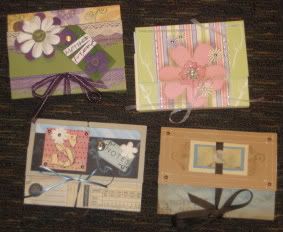 Side view showing accordian pleating
5 note cards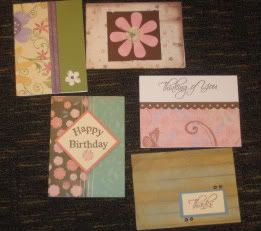 If you are interested in learning how to make these gems, let me know and we can set up a workshop! A fun, inexpensive and quick project that is really a great gift!